Playgrounds
Playgrounds gives you an overview of nearby playgrounds and allows you to share comments, ratings and photos about these playgrounds with others.
If you would like to add or delete playgrounds you can do this on the
OpenStreetMap website
.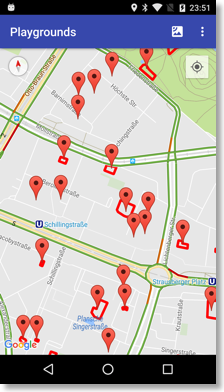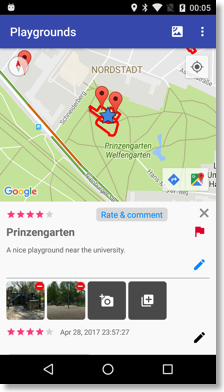 If you have questions or problems please write to
playgrounds@dgunia.com
.